JALTCALL 2015 was held June 5-7 at Kyushu Sangyo University in Fukuoka, Japan.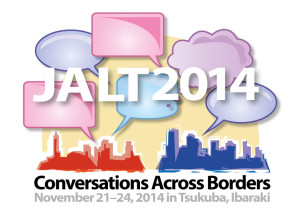 New Horizons in CALL
The JALTCALL 2014 conference was held at Sugiyama Jogakuen University, Nagoya, June 6 – June 8, 2014
Call for papers closed on 2/15.
 The JALTCALL 2013 conference was held at Shinshu University in Matsumoto from May 31st – June 2nd, 2013.
JALT 2013
39th Annual International Conference on Language Teaching and Learning & Educational Materials Exhibition
Kobe Convention Center, Portopia, Kobe, Hyogo, Japan, October 25th – 28th, 2013, http://jalt.org/conference
Our JALTCALL 2012 conference was held at the Konan CUBE, Hirao School of Management, Konan University from June 1-3, 2012.
The Konan CUBE is located in Nishinomiya City, only a 3-minute walk from Nishinomiya-Kitaguchi Station on the Hankyu Line.
JALT PanSIG 2012
The JALT PanSIG 2012 was held at Hiroshima University (Higashi Hiroshima Campus) from June 16-17, 2012. The JALT CALL SIG sponsored Dr. Thomas Cobb from the Université du Québec à Montréal to deliver a Plenary Speech on June 16. Here is a link to the video of Dr. Thomas Cobb's Plenary. Please visit the 2012 JALT PanSIG Conference site at http://www.pansig.org/2012/ for more information.