JALTCALL is a Special Interest Groups (SIG) of JALT (Japan Association for Language Teaching) for educators and researchers who share an interest in digital technology and language learning. We hold a major conference every year in early/mid June plus workshops at various times. We also publish refereed journal articles through the JALTCALL Journal. Membership information is here. Follow us on Twitter or check our Facebook Group for other information.
JALTCALL2021 will be a hybrid conference held June 4-6, 2021 at Hirosaki Gakuin University, Hirosaki, Aomori and virtually on the web at the JALTCALL2021 page at Eventzil.La. JALTCALL2021は、2020年6月4日~6日に弘前学院大学(青森県弘前市)で開催されるハイブリッドカンファレンスで、Web上ではバーチャルで開催されます。 JALTCALL2021のホームページは、Eventzil.La.です。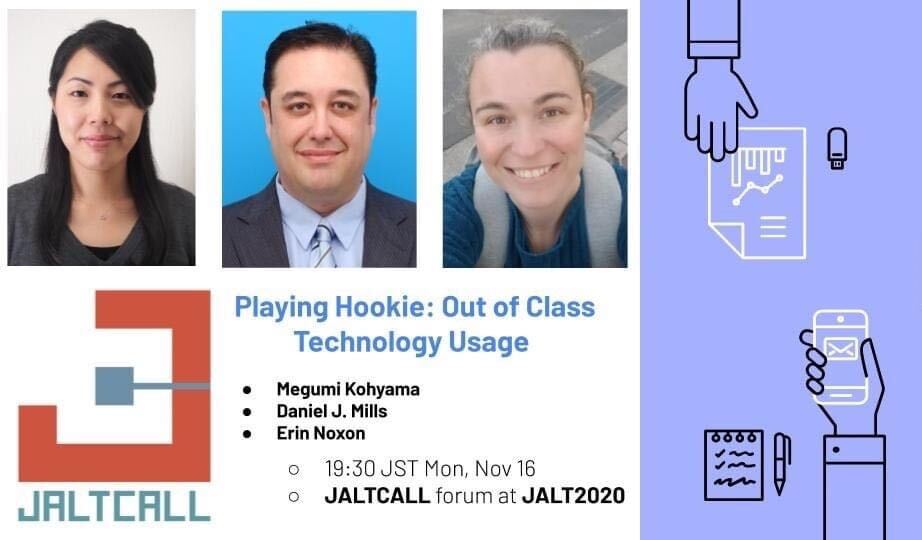 JALTCALL Forum:
November 16 @ 19:30, and check out the list of CALL presentations.
JALTCALL2020, originally planned to be held in Hirosaki, was held online on the weekend of June 6-7 with the theme Teaching with Tech. The JALTCALL2020 website has more for information.